The "Augmented Strategic Research Agenda (SRA) of the European Smart Systems Integration Ecosystem" takes as a basis the 2013 version of the EPoSS roadmaps and SRA and the Smart Systems part of the ECSEL MASRIA, and consolidates these with roadmaps and SRAs of European Technology Platforms (ETPs), clusters and other networks. It gathers the links between the EPoSS SRA and other platforms as opportunities to build bridges, and to encourage collaboration. The outcome is an augmented SRA, covering the application and sectoral view, the functional view, and the technological view.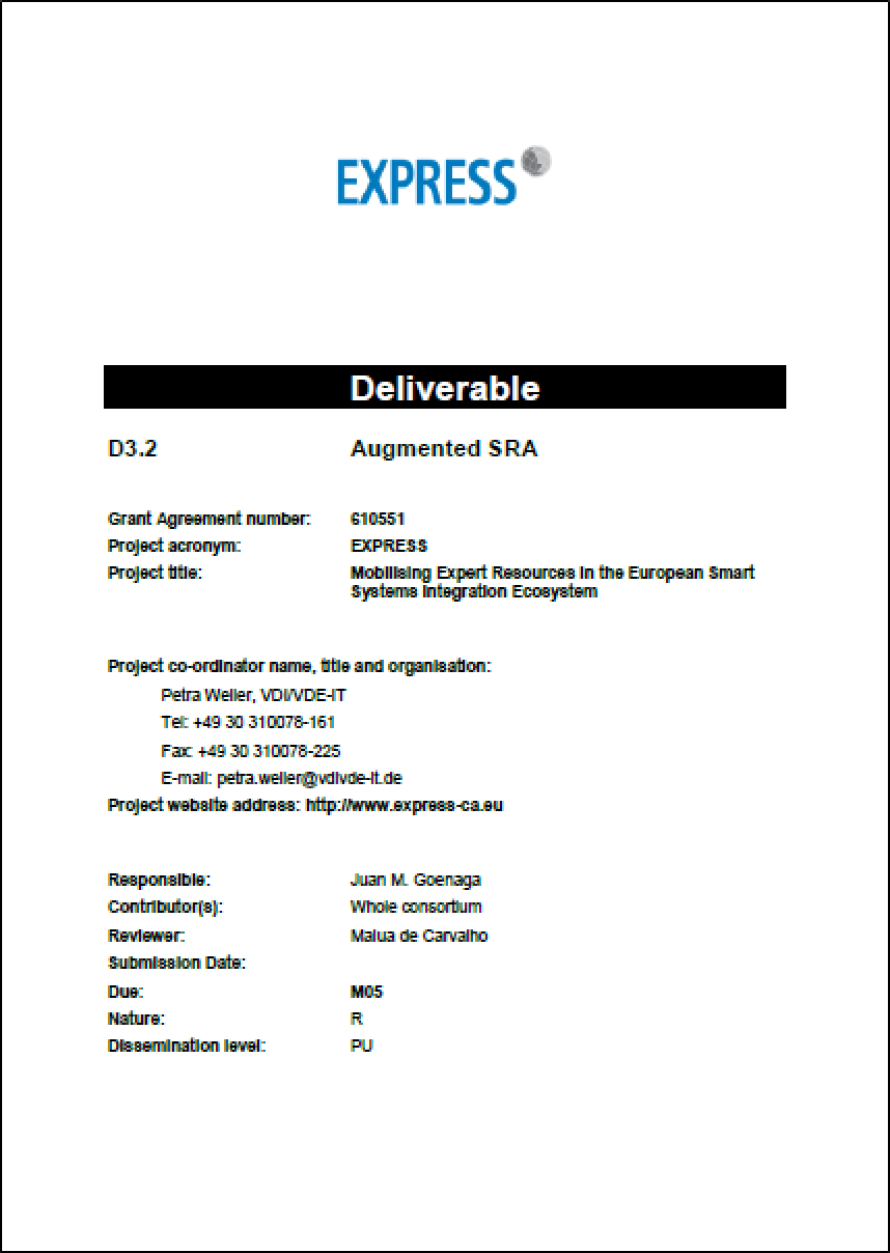 Download the Augmented SRA of the European Smart Systems Integration Ecosystem
Note: The Augmented SRA is a public deliverable of the EU funded Coordination Action EXPRESS - Mobilising Expert Resources in the European Smart Systems Integration Ecosystem,(GA No. 610551).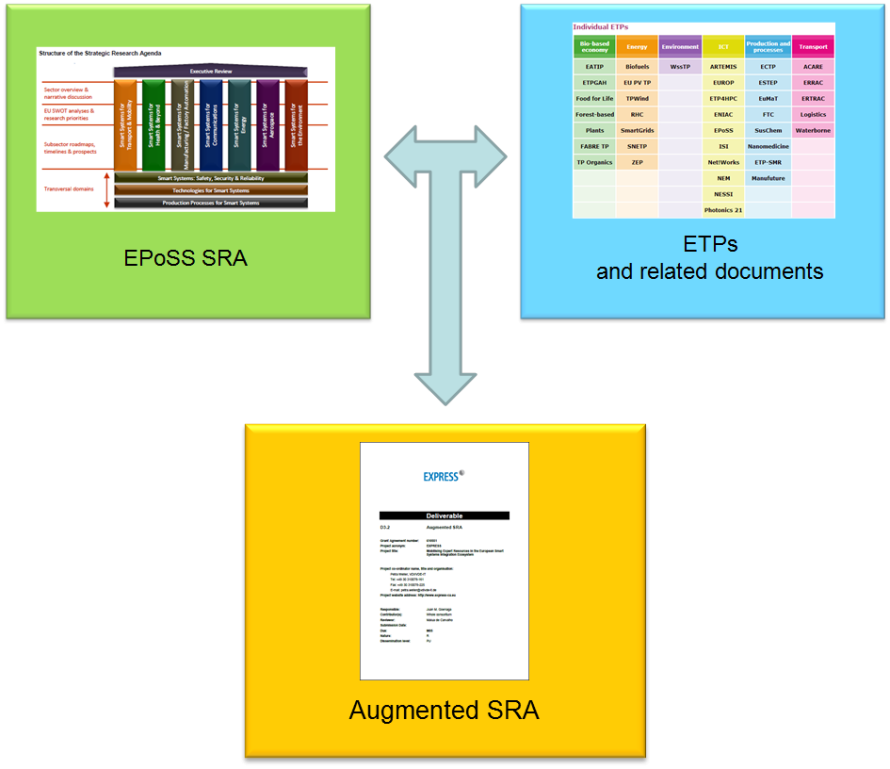 Methodology & Results

Two main issues have been addressed to fulfil the objective of getting the augmented SRA:
Identification of relevant information sources,

Links identification and analysis.
Regarding relevant information sources, two types of SRAs and roadmaps were analysed. In a first round, documents available from ETPs (Roadmaps, SRAs, position papers) were analysed. Then, in a second round analysis, additional documents from regional clusters (SRAs and roadmaps) were also analysed. Altogether 78 documents were analysed.
In this analysis links were identified using the "SMART" filter. That way, any type of content that can affect Smart Systems was collected in these documents.
Three types of results could be extracted for each of the analysed documents:
Sector drivers and barriers for the use of new devices or techniques.
Opportunities for Smart Systems in the specific application domains of all ETPs (e.g.: Transport & Mobility, Automotive, Energy, Bio-based Economy, ICT...). These included product, equipment, process, facilities and service opportunities.

Technological Challenges (as hurdles that Smart Systems technologies should overcome) and Research Priorities (actions coinciding research themes - priority, mid-term, long-term).
These were aggregated on the level of those sectors that the ETPs are grouped in, i.e. Production and Processes, Energy, Bio-based Economy, ICT, Transport, and Environment.
In an additional exercise, all drivers and barriers, application opportunities and technological challenges were analysed independently of the sector to provide an integrated view of Strengths, Weaknesses (or rather challenges), Opportunities and Threats.
Smart filter